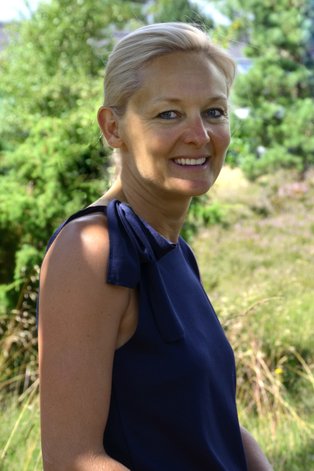 My rural and urban landscapes have their starting point in a "perfect" or
"blissful" personal moment that I transform during a lengthy working process
in my studio into a window through which the spectator is invited to connect
on their own level.

My paintings are void of humans. I feel their presence in the narrative may
distract the viewer from forming their own relationship with the scene.
I have found my inspiration in London during my student years, later living in
Madrid, returning to Switzerland, many summers in Denmark and occasional
travels.

During the past 30 years of work, I often go back to the same places,
inspired by the changes due to the light and seasons. Depending on the
moment, my paintings may shift between the theatrical, surreal or
melancholic atmosphere.

Light dominates not only the narrative but also plays an important role in my
working process.

Painting on aluminium, I play with the reflecting surface, and depending on
the layers of paint and lighting, the paintings can change completely. The
metal also clashes with the sometimes romantic and idyllic scenes of nature.

Formally, I am trying to create two realms: viewed from distance a realistic
and nearly photographic snapshot, and more closely, an expressionistic
abstraction that should invite the viewer to wander.