 A few words
My rural and urban landscapes have their starting point in a "perfect" or "blissful" personal moment that I transform during a lengthy working process in my studio into a window through which the spectator is invited to connect on their own level.
My paintings are void of humans. I feel their presence in the narrative may distract the viewer from forming their own relationship with the scene.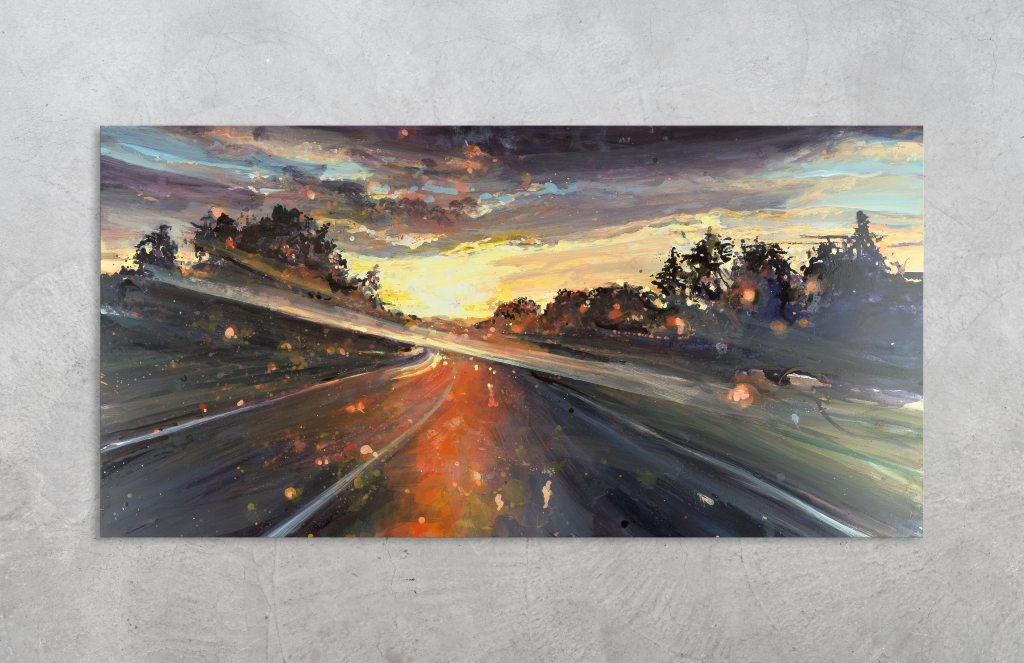 I have found my inspiration in London during my student years, later living in Madrid, returning to Switzerland, many summers in Denmark and occasional travels.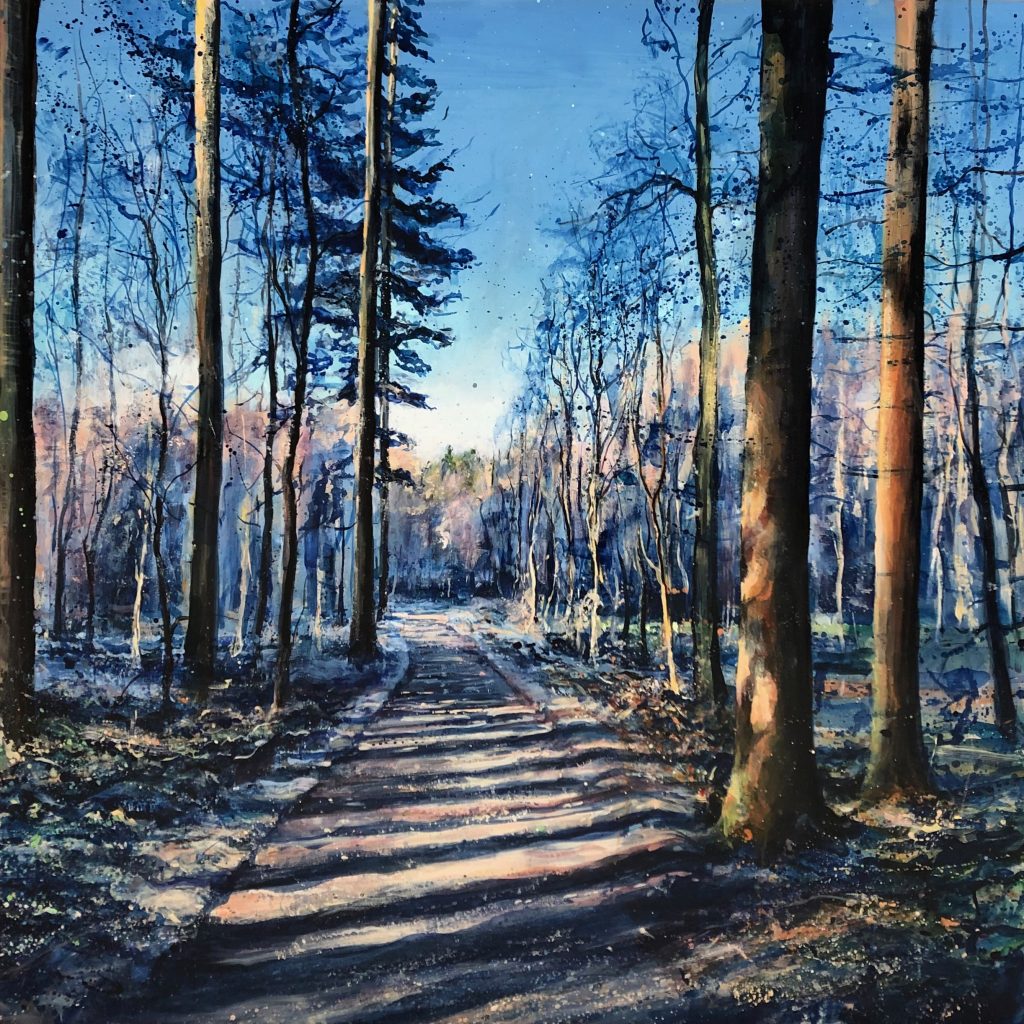 During the past 30 years of work, I often go back to the same places, inspired by the changes due to the light and seasons.
Depending on the moment, my paintings may shift between the theatrical, surreal or melancholic atmosphere.
Light dominates not only the narrative but also plays an important role in my
working process.
Painting on aluminum, I play with the reflecting surface, and depending on the layers of paint and lighting, the paintings can change completely. The metal also clashes with the sometimes romantic and idyllic scenes of nature.
Formally, I am trying to create two realms: viewed from distance a realistic and nearly photographic snapshot, and more closely, an expressionistic
abstraction that should invite the viewer to wander.
---
Retrospective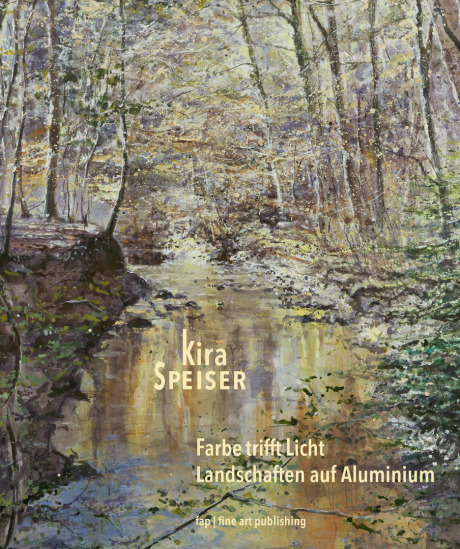 Kira Speiser – Colour meets light – Landscapes on aluminium
Kira Speiser – Colour meets light – Landscapes on aluminium
Exhibition catalogue for the exhibition of the same name
28.08.2018 to 01.12.2018
Municipal House Uetikon am See
«Farbe trifft Licht Landschafen auf Aluminium» in the municipal building in Uetikon am See offers an overview of the second period of work by the Swiss-Danish artist Kira Speiser. While the first period of her work is characterized by her Desaster Pictures in London and Madrid, the landscapes show the places of this world spared from war and terror.
The catalogue uses exemplary examples of man-made destruction, which is answered by iridescent landscapes. At Speiser, the landscape becomes a walkable and tangible ideal landscape, an accessible place of longing that is stronger than war and terror.
Kira Speiser's pictures are biographical. She herself comes to London as a young Swiss "Heileweltbürgerin" and experiences the bombing terror of the IRA, which shook the city in 1993 right in the center. This event shapes them and leads them into the phase of their disaster pictures. Anselm Kiefer's emblematic black offers her the template for a "Disaster Brown", from which her teacher Peter Doig wants to "liberate" her in London. But only the landscaped habitat
in Denmark and Switzerland, the colour palette is brightening up and now enabling the artist to create works that she does not get "imposed" by society. With her landscape paintings, she makes offers to our society by saying free of any morality: "It is nature that carries us."Exhibition catalogue for the exhibition of the same name